Introducing New Yoshi Shears by Geib! A PetEdge Exclusive!
An Extraordinary Value—shears with similar features cost much more
Lighter Blades for fast scissoring action
Longer, Narrower Blades reduced weight in longer shears
High-Quality Japanese Cobalt Steel for long durability and abrasion resistance. Highest quality available
Sub-Zero Heat Treated for harder and a more refined steel resulting in edges that will last longer
Computer Controlled Grinding for precisely controlled quality
Compact Low Profile Screw streamlines the shear
Hand Sharpened Bevel Edges by experienced, skilled craftsmen to a modified hama-guri edge resulting in maximum sharpness
Rockwel Hardness of 58-59- Each beautiful Geib Yoshi shear includes a free durable protective case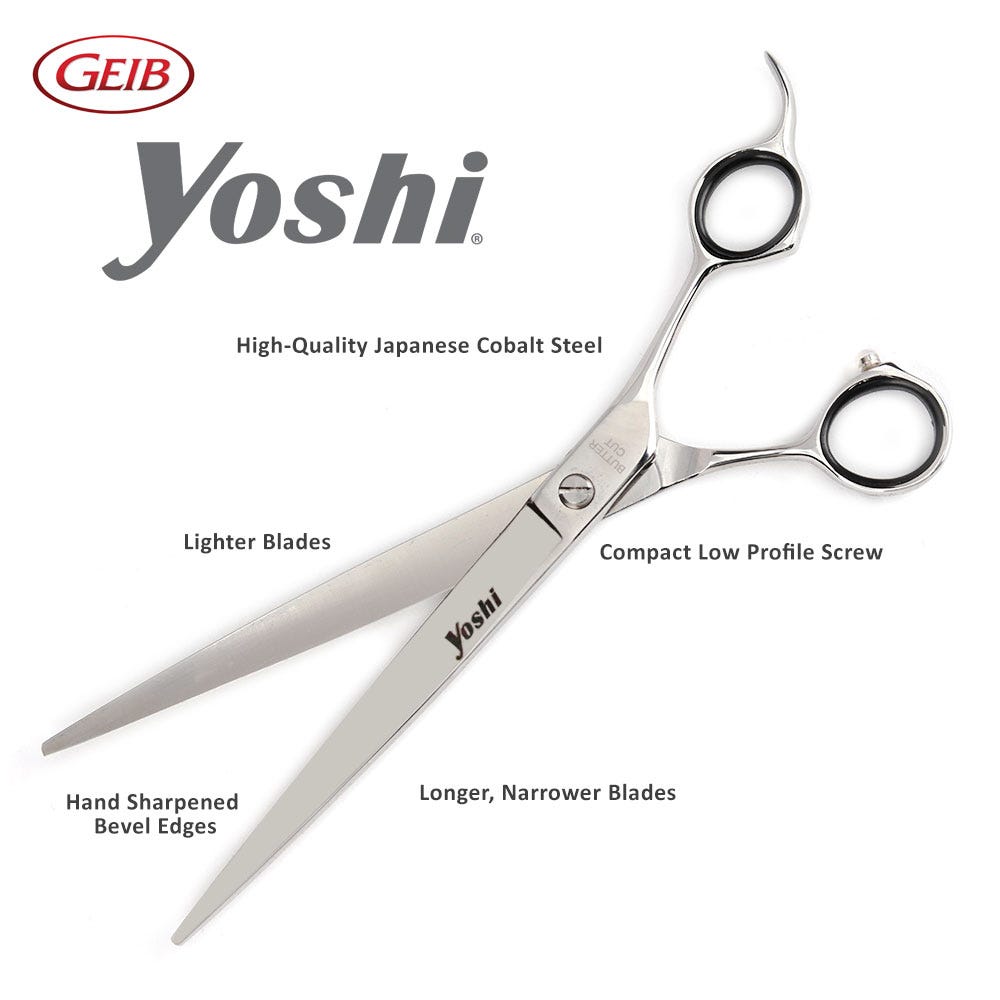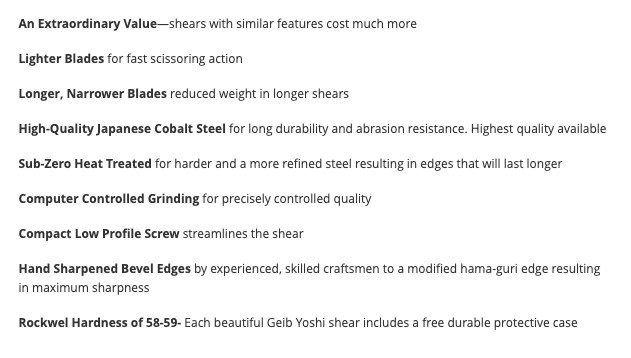 ---
Introducing an exquisite line of Grooming Shears developed with the goal of making a better shear for less money that appeals to more groomers, exclusively available at PetEdge!
Designed for fine precision work, the new Yoshi Shears represent the culmination of years of experience in precision shear making. Long and light for fast scissoring action. Thinner width, beveled edges, and extra-hollow ground blades reduce weight and reduce hand fatigue.
Distinctive flat grind blade shape results in maximum strength and sharpness. Beautiful mat finish is hand finished by skilled craftsman to exacting standards, these high-quality shears represent the latest in modern technology with the craftsmanship of the finest shear maker.
---