History of Grooming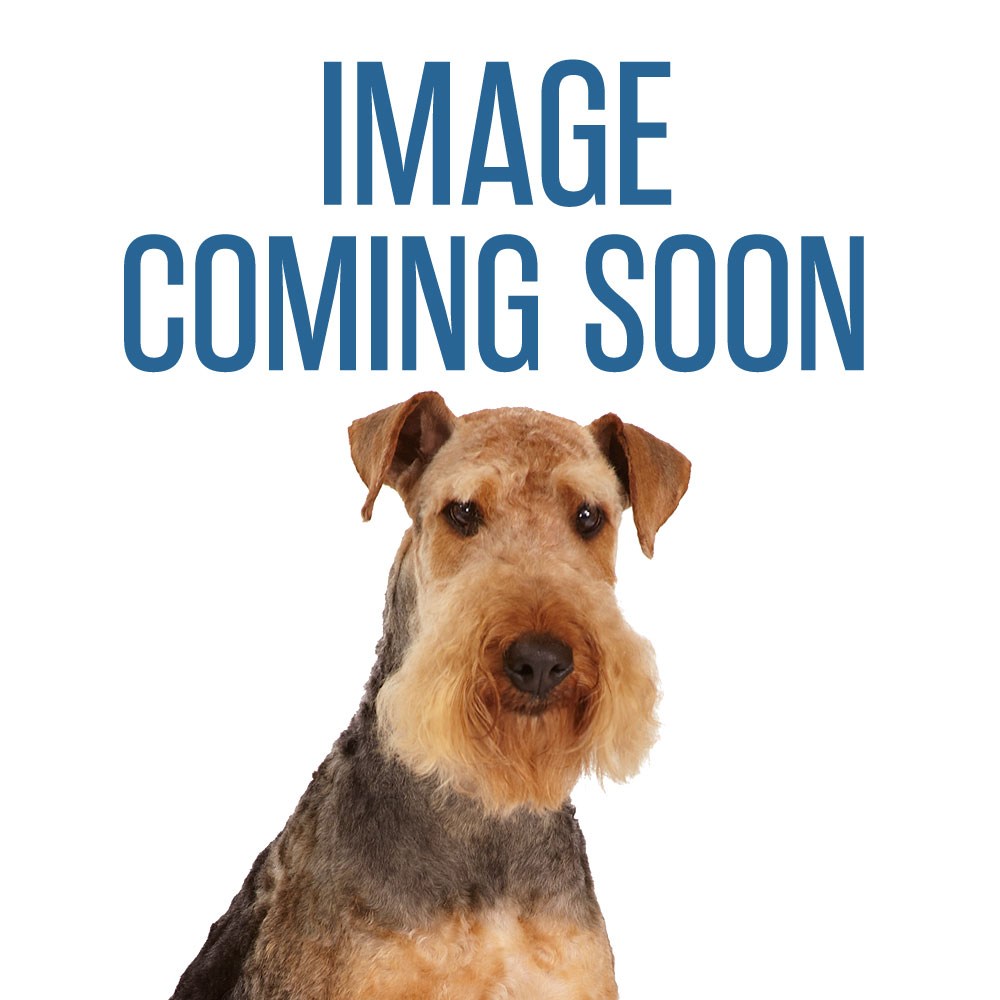 August 20, 2019
History of Grooming
The U.S. Bureau of Labor Statistics includes pet groomers in the animal care and service worker employment category. As you would expect, people who work in this field care for animals by doing things like feeding, grooming, bathing and exercising them.
In 2016, there were more than 296,000 animal care and service jobs in the United States. According to the U.S. Bureau of Labor Statistics, employment in this field is expected to grow at a rate that's much faster than average between 2016 and 2026. More specifically, employment in this niche is expected to increase by 22 percent, with 64,600 additional jobs being created between 2016 and 2026.
To understand why job growth for animal care and service workers is faster than average across industries, all you have to do is consider the affection many of us have for our furry, scaly or aquatic pets. Of course, it doesn't hurt to look at how much pet owners are willing to spend on their pets, too.
A study commissioned by VIP Petcare revealed that dog and cat owners spend an average of $2,260 on pet care in one year alone. The study showed that a typical dog or cat owner spends $323 on their pets' clothing and grooming every year.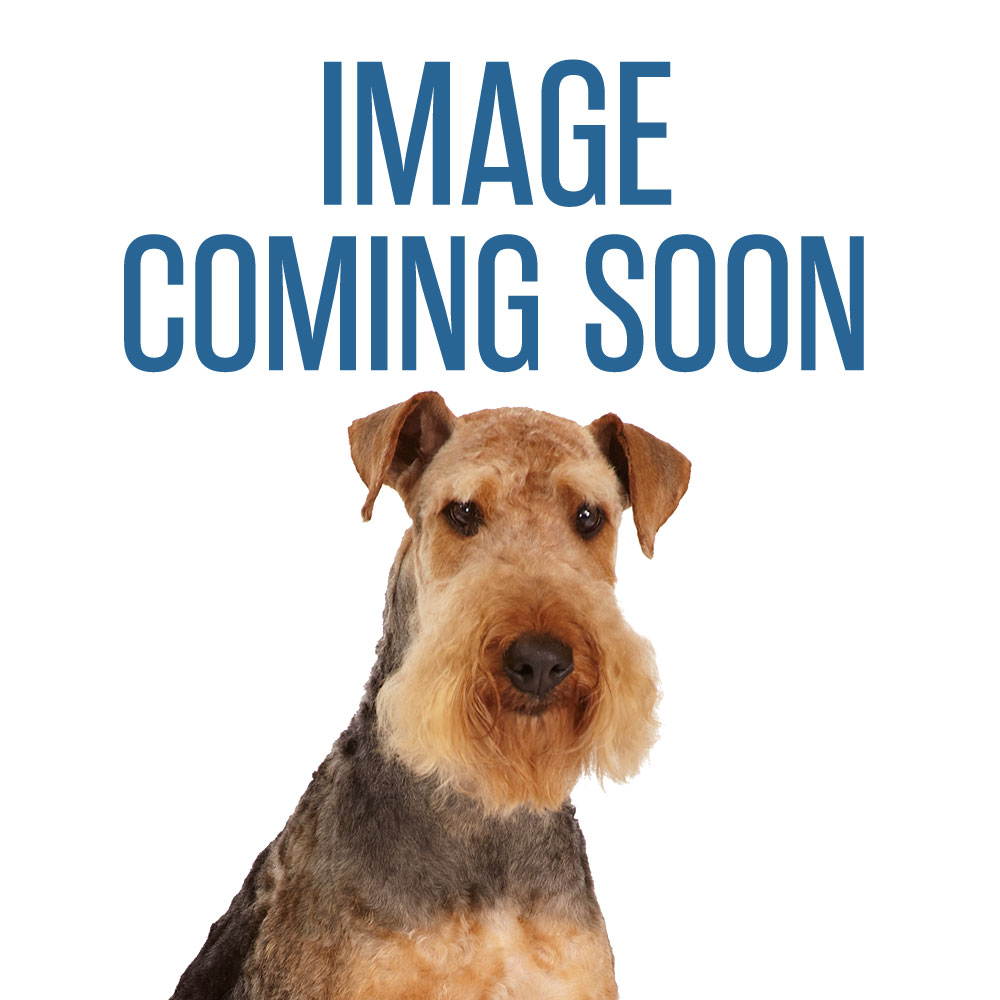 VIP Petcare's survey of more than 2,000 pet owners also revealed:
84 percent of pet owners view themselves as pet parents
75 percent of Millennials see parallels between raising a pet and rearing a child
68 percent of Millennials admitted to raising a pet to prepare for the task of rearing a child
75 percent of pet owners said they were happier after they adopted their pet
Prepared by the American Pet Products Association, the "2017 – 2018 National Pet Owners Survey" shows that Americans spent an estimated $69.36 billion on their pets in 2017 — a cumulative total that has steadily increased since the inaugural study was conducted in 1988. The amount American pet owners spent on pet services like grooming increased in 2017 over 2016. In 2016, Americans spent $5.65 billion on pet-related services and more than $6.1 billion the following year.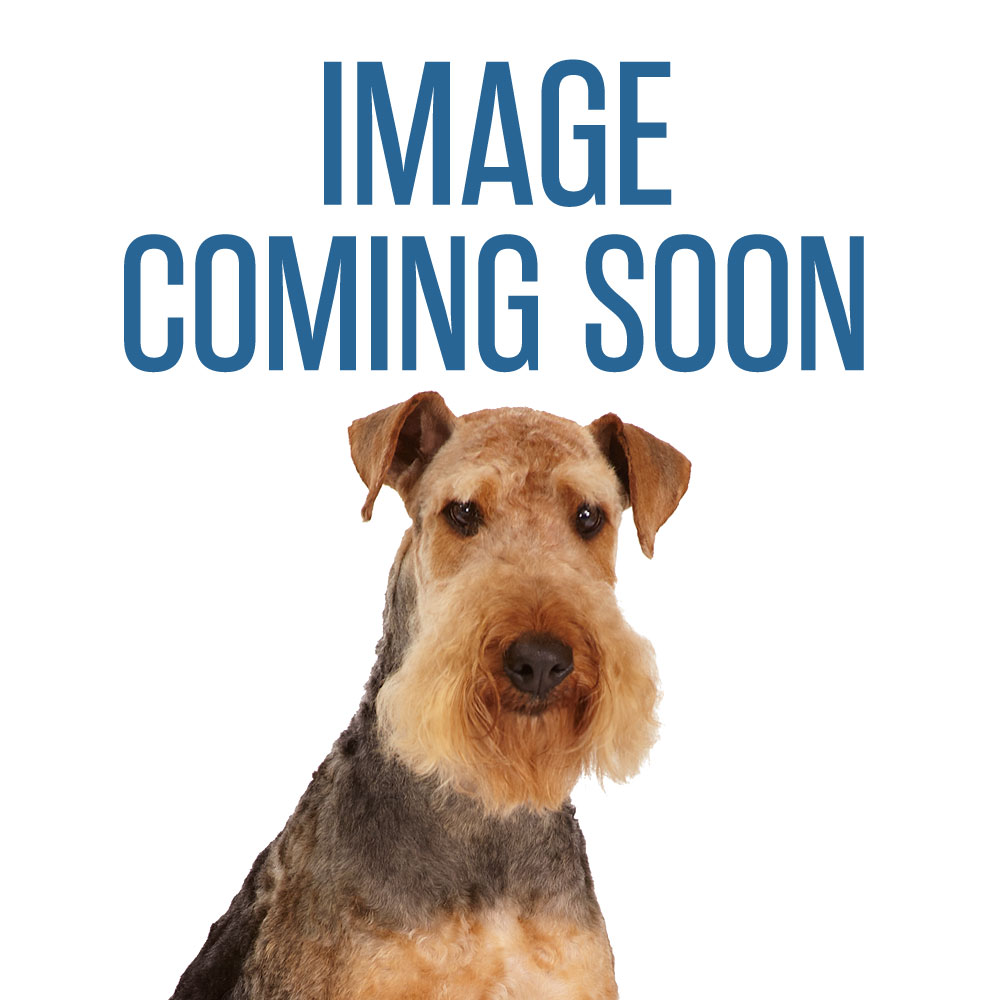 With Americans spending billions of dollars on their pets every year and nearly one-tenth of their combined spending paying for pet services, it's easy to understand why job growth for animal care and service workers is forecasted to be much faster than average in the coming years. To fully appreciate what animal care providers like groomers do, it's helpful to take a look at the history of the field.
Sometimes, you can only appreciate where something is headed by looking at where it's been. And that's certainly the case when it comes to pet grooming. Once an industry that survived in the equivalent of animal sweatshops on the outskirts of town, the grooming industry is now a burgeoning niche that's thriving on the main streets of communities throughout the country and the world.
Origins of Dog Grooming
Having sold the highest-quality pet supplies and grooming equipment for more than 30 years, we field questions every day. We're often asked questions like, "When did dog grooming begin?" and "When did dog grooming start?" We're thrilled that so many people have an interest in the history of grooming because it shows they respect the artistry that's involved with grooming and the talented artisans who work in the field.
There's plenty of archaeological and scientific evidence that shows people and canines have shared a bond that goes back seemingly to the beginning of time. As the bond between humans and dogs developed, so did the affection they had for one another and the responsibilities they carried out for the other's benefit.
It is thought that primitive humans began bonding with "proto-wolf" dogs in exchange for their protection. As the bond between the two deepened, primitive humans started grooming their canine companions and feeding them better food.
While some suspect primitive man and woman may have groomed their proto-wolf dogs, the earliest proof that dog grooming was considered an actual profession stems from the Middle Ages. During this time, young men, referred to as "kennel boys," lived on European feudal estates and cared for the hunting and herding dogs that belonged to the noble Lords who owned the properties.
The kennel boys lived with the dogs in their charge and tended to them in every way. The young men would brush the dogs' teeth and they even used combs and scissors to maintain their coats. Dogs in the Middle Ages were highly valued for the work they performed. In addition to hunting and herding, these animals would protect crops from vermin. Because they performed such critical tasks, the dogs and their caregivers were well taken care of.
With the first design for a camera not being created until 1685 and the first picture not being taken until 1814, it's no wonder why there isn't photographic evidence from the very beginning of dog grooming's history. While photos may not document the full history of pet grooming, paintings and portraits show that the practice existed and even thrived in the Elizabethan Era.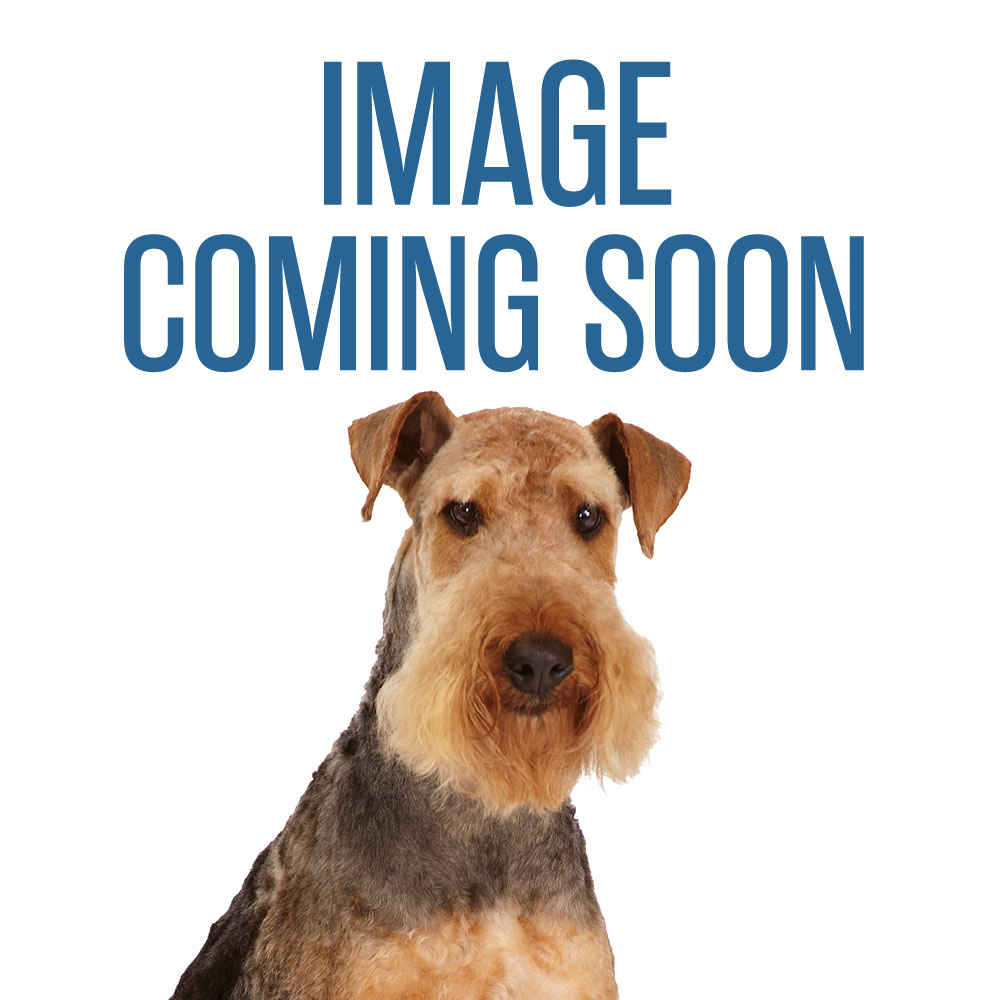 Utility vs. Aesthetics
While some paintings portray well-groomed pets on the laps of nobles and aristocrats, dog grooming was originally done more for utility instead of aesthetics. Most experts will agree that the first dogs that were groomed were curly-coated retrievers.
In the 16th century, European dog owners and hunters clipped their curly-coated retrievers because their dense coats hindered their ability to retrieve fallen prey from the water. To ease the burden of swimming, the owners of these hunting dogs clipped their coats.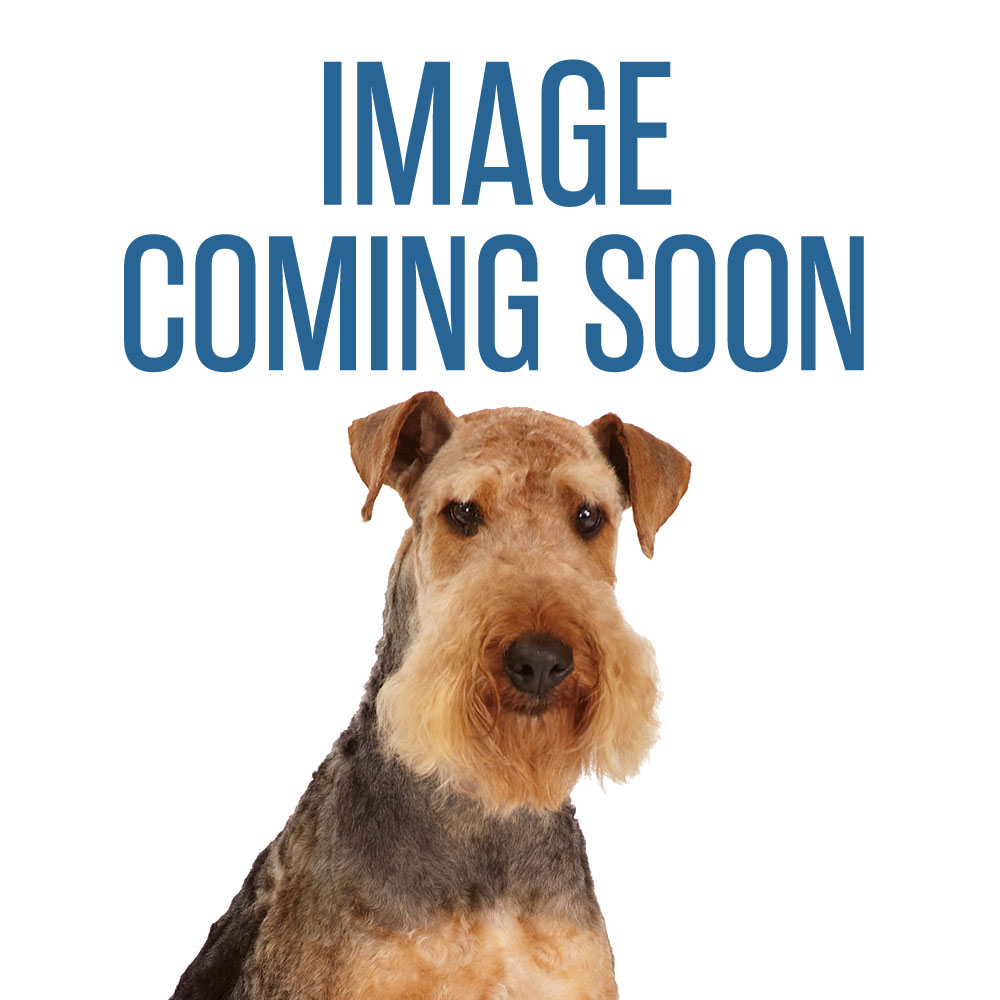 With the curly-coated retriever thought to be the ancestor of today's poodles, it's only natural that the Standard Poodle Clip originated during this time period. Owners shaved their dog's hindquarters but left the animals' coat intact on its neck, shoulders, rib and chest to keep the dog warm and buoyant in the water. Hunters also left tufts of fur around their dog's joints to protect them from rheumatism. Owners created top knots on dogs' heads to keep their hair out of their eyes when they swam.
While dog grooming started for practical purposes, it didn't take long for the practice to catch on for aesthetic reasons. When Louis XVI ruled France from 1774 through 1792, many dogs were groomed in the style of the haircuts that were popular among the country's nobility at the time. The Continental Clip was an instant hit among aristocrats who wanted their pets to reflect their power and prestige.
Changing Styles
The Continental Clip enjoyed a resurgence in popularity in the 19th century in Paris. Around this time, it became a widespread practice to trim dogs so that their hair resembled women's hairstyles. First showed off by Princess Eugénie, who was the wife of Emperor Napoleon III, the "tonte en macarons" inspired a new look for poodles.
The "tonte en macarons" was a hairstyle that consisted of coiled hair. Interpreted as the "caniche cordé," or "corded poodle," for dogs, the new haircut allowed the hair on a dog's head to mat so it formed coils that looked like ropes that reached the ground.
In the 1920s, things changed again in terms of fashion for women and dogs alike. Women now wore their hair short sometimes as an act of rebellion against strict Victorian dictates. In addition to changing their hairstyles, many wealthy women further defied tradition by shunning small lap dogs in favor of larger and more masculine breeds like Newfoundlands. While they preferred larger dogs during this time, a lot of women still had their pets' hair cut short to reflect their own hairstyle.
In the 1960s, hairstyles and attire for dogs reflected the times. Dogs were seen adorned with plastic flowers and some were even dyed in psychedelic colors like green, yellow or pink. While haircuts like the Continental Clip were still popular, many pet owners choose to leave their dogs' coat in a natural, unclipped state. The 1960s is when it became more acceptable to own mixed breeds because they often were seen as a reflection of different races in one sentient being.
Today, it's not unusual to see some creative dog grooming when you walk down the street. Whether dogs are groomed to look like another species or to resemble a cartoon character, there aren't many looks that creative, open-minded groomers can't execute to perfection.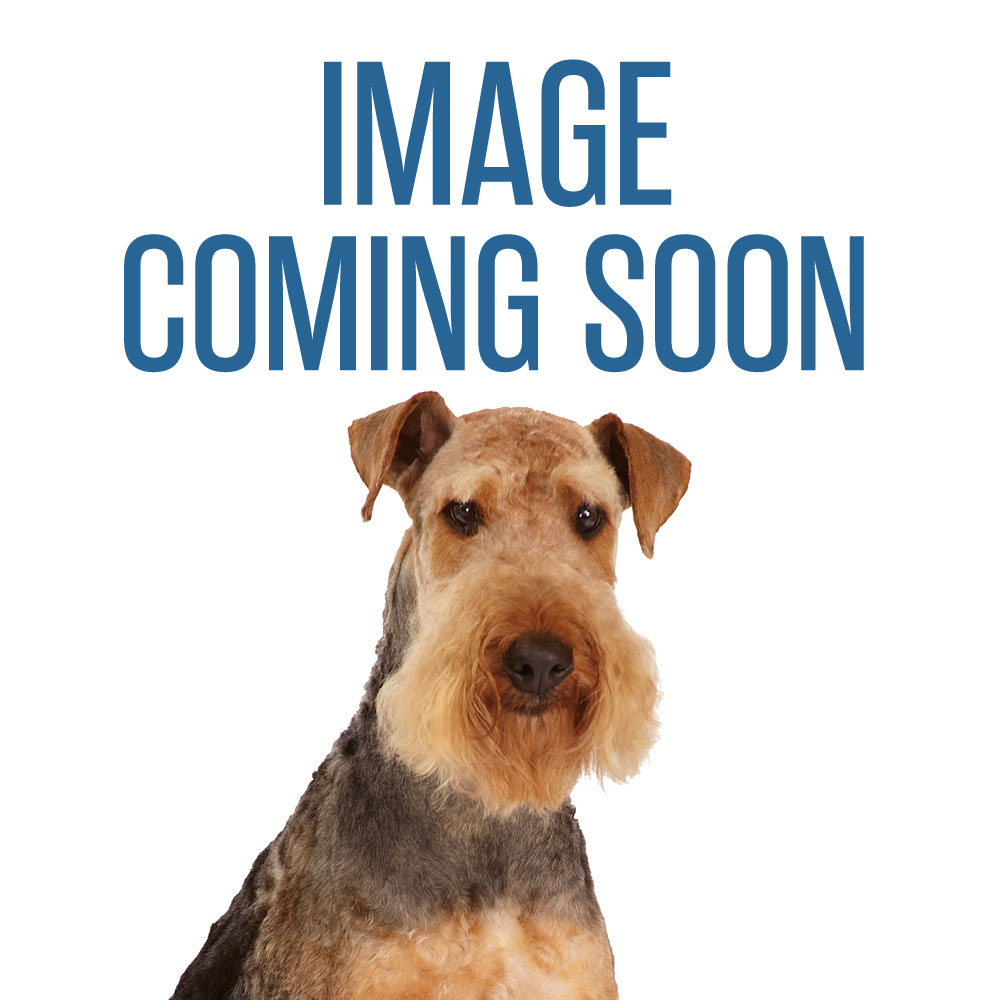 Grooming in America
Just like the history of creative dog grooming evolved over the years, so did pet grooming in the United States. Before the 1940s, doggie barbershops were established throughout the country. Typically small, these shops often had just three or four kennels, a grooming table and an area for bathing and drying dogs.
Since pedestal dryers weren't available, many doggie barbershops used cage dryers that were neither safe nor particularly effective. Many of the doggie barbershops of the time operated without air conditioning. When pedestal dryers were introduced during the 1940s, they made these shops even hotter, which made grooming largely unpleasant for both groomers and dogs.
Because groomers didn't have electric clippers, trimming a dog was labor-intensive. In general, the doggie barbers from this time period could only trim up to eight dogs in a given day.
While more grooming equipment was introduced in the late 1940s, even more was created in the ensuing decade when the pet population in the United States exploded. As the pet population grew, doggie barbershops transformed from back alley sweatshops to salons in downtown areas and main streets. With the introduction of electric clippers, powerful, safe cage dryers, hydraulic grooming tables and much, much more, today's groomers have all the equipment necessary to groom pets quickly, safely and efficiently in clean, healthy environments.
Today, grooming is a highly respected profession that's valued by pet parents and their pets. An estimated 25,000 pet groomers work in the United States. While some groomers are mobile and others run their own shops or work in privately owned salons, still others work in places like vet clinics, kennels, rescues, shelters and big-box retailers like Petco or PetSmart. No matter where they work, groomers typically use state-of-the-art equipment to style the pets they work with.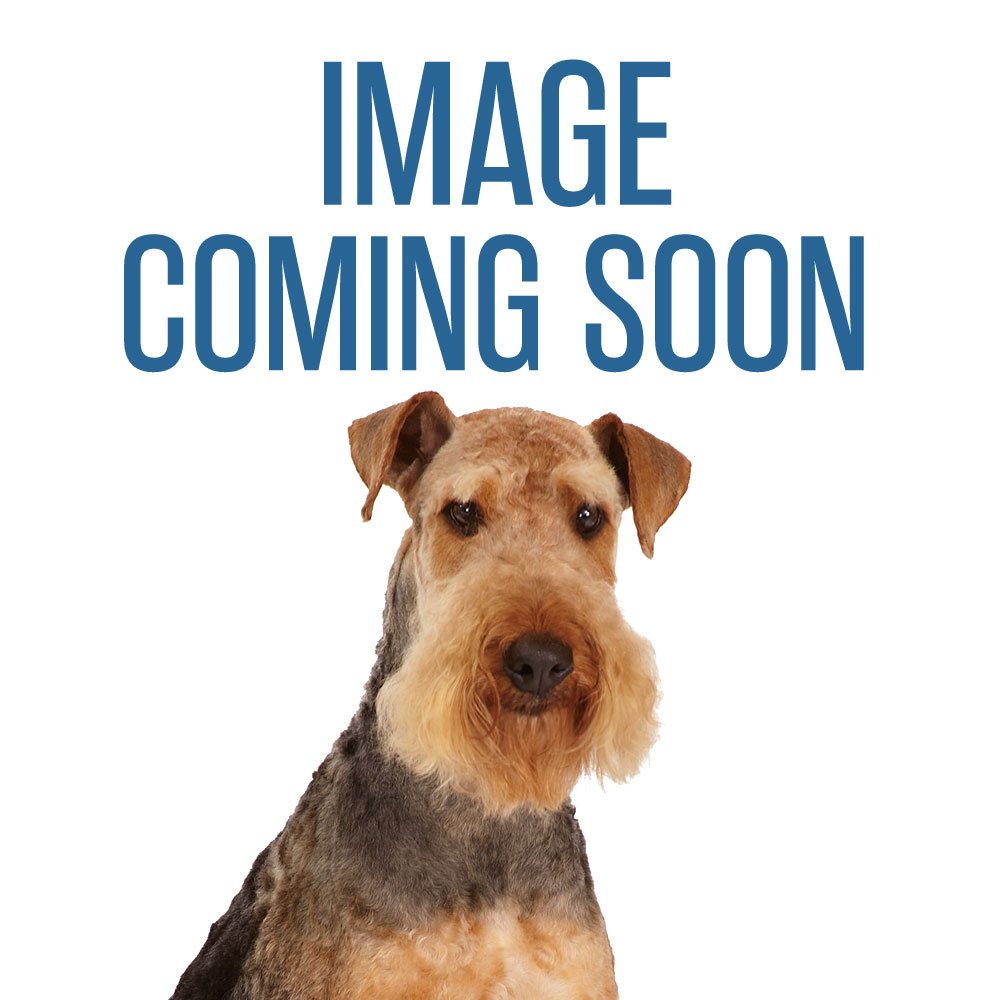 Changes in the Animals That Are Groomed
While it's clear that dog grooming has definitely evolved throughout its history, the types of animals that people have groomed have also changed. Grooming is no longer relegated to just dogs. Today, a lot of people have their cats groomed — even if they predominantly live outside.
Although cats are well-known for not liking water, many cats enjoy being groomed as much as their canine brethren do. If you have a long-haired cat, having your pet groomed regularly can prevent your kitty's hair from matting. If your cat's hair does get matted, you can ask your groomer to shave your pet. If you do that, be sure you keep your pet out of the sun until a base coat of hair grows in to prevent sunburn.
Dogs and cats aren't the only pets that people have groomed. It's not uncommon for the owner of a horse to have their horse groomed, for instance. Because the role of horses is no longer limited to work or transportation, it's only natural that their owners would want to have them pampered by the hands of a talented groomer.
When you think about competitive horseback riding, it's easy to think of examples of a horse that's been groomed. Have you ever seen a horse after its mane has been braided? While many owners like to braid their horse's mane for a competition or a show, others leave the task to professional groomers.
A pet groomer performs many tasks when they groom an animal. From trimming hair, cleaning ears, clipping nails, brushing teeth, bathing, drying, styling and more, there isn't much a pet groomer doesn't do when a pet is left in their charge. Because groomers do so many things, many kinds of animals can benefit from their services.
If you have a pet ferret, your furry family member may need grooming. Do you have a pet hamster? If so, you may want to have your pet's nails trimmed by a professional groomer. If you have a bird, you may decide to have your pet's wings trimmed in a grooming shop.
For many pets across species, grooming is an essential function that's necessary to keep them healthy, happy and looking great. No longer limited to dogs, you may see many kinds of animals in a grooming shop on a given day. That's one of the reasons why "dog grooming" is often more accurately referred to as "pet grooming" these days — the services groomers provide can benefit all sorts of domesticated animals.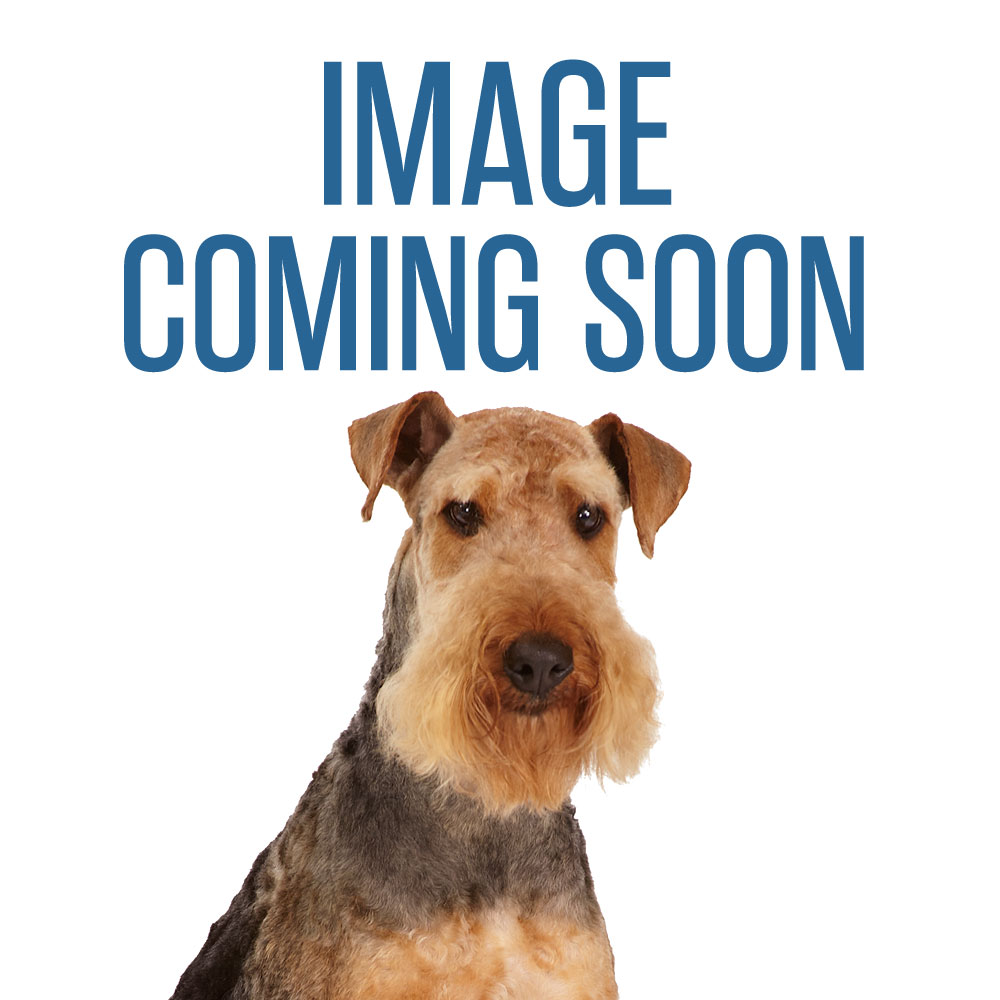 Pet Grooming Credentials
The grooming industry is largely unregulated, which means groomers aren't required to undergo formal training before they set up shop or call themselves pet groomers. For this reason, being an apprentice of sorts is a popular way that people pick up the skills they need to be a successful pet stylist. In general, established groomers are happy to show off their skills as they teach an "apprentice" how to groom in exchange for free services such as bathing dogs.
While hands-on training is a great, affordable way for aspiring groomers to learn a trade, it's not the only available avenue into the grooming industry. There are grooming schools located throughout the United States and you can even take some classes online. While some question the true value of online training in a field that's 100 percent tactile, an online course is still instrumental as a basic introduction to what pet grooming entails.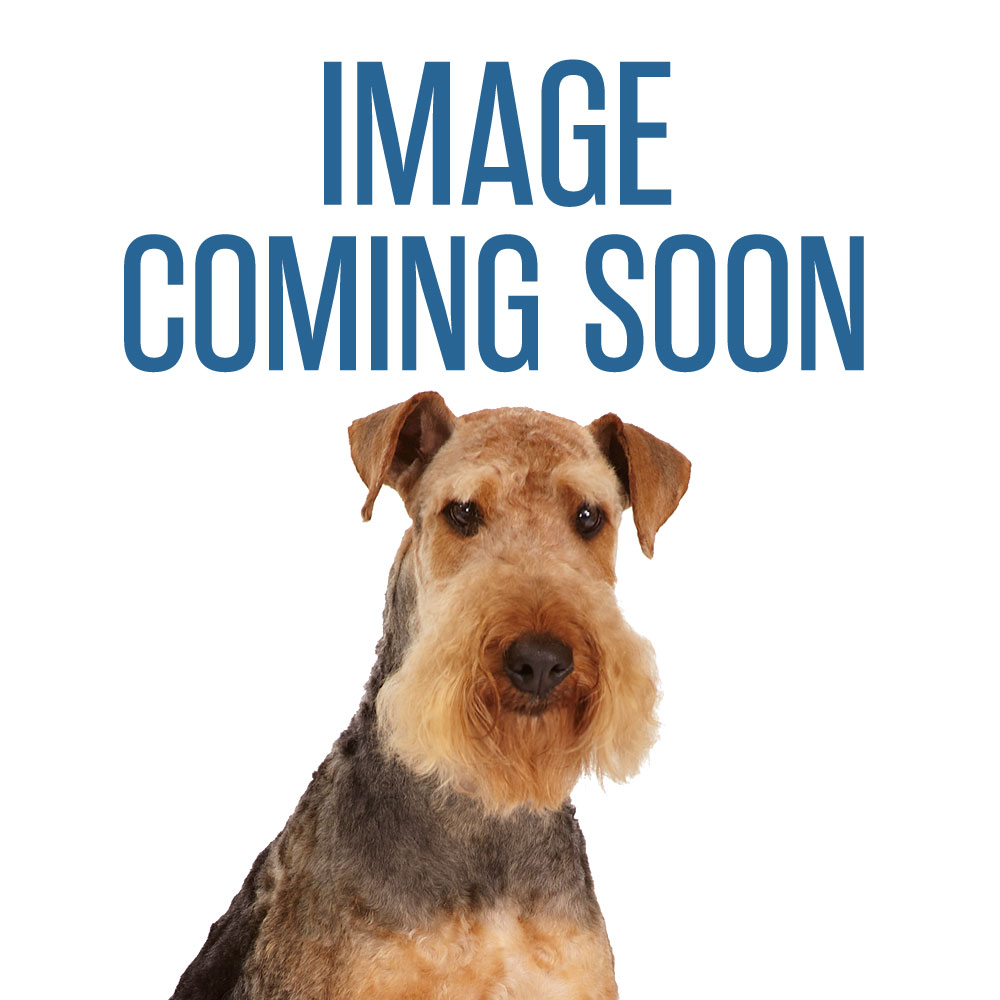 No matter how they learn to groom animals, many established grooming professionals enhance their reputations by pursuing industry-related certifications. These certifications can help pet owners identify skilled, accomplished stylists who take their trade seriously. These credentials also indicate that the people who have them have a significant level of training plus proven competency and experience, which gives many pet owners peace of mind when they leave their pets in their care.
The following organizations certify dog groomers in the United States:
National Dog Groomers Association of America
International Society of Canine Cosmetologists
International Professional Groomers, Inc.
These organizations offer certification in cat grooming:
Professional Cat Groomers of America
The National Cat Groomers Institute of America
Groomers can either be members or certified members of the organizations listed above. To be certified, you must go through exhaustive testing in both written and practical formats. The highest certification for dog groomers is Master Groomer while the highest honor for cat stylists is Certified Master Cat Groomer.
Competitive Grooming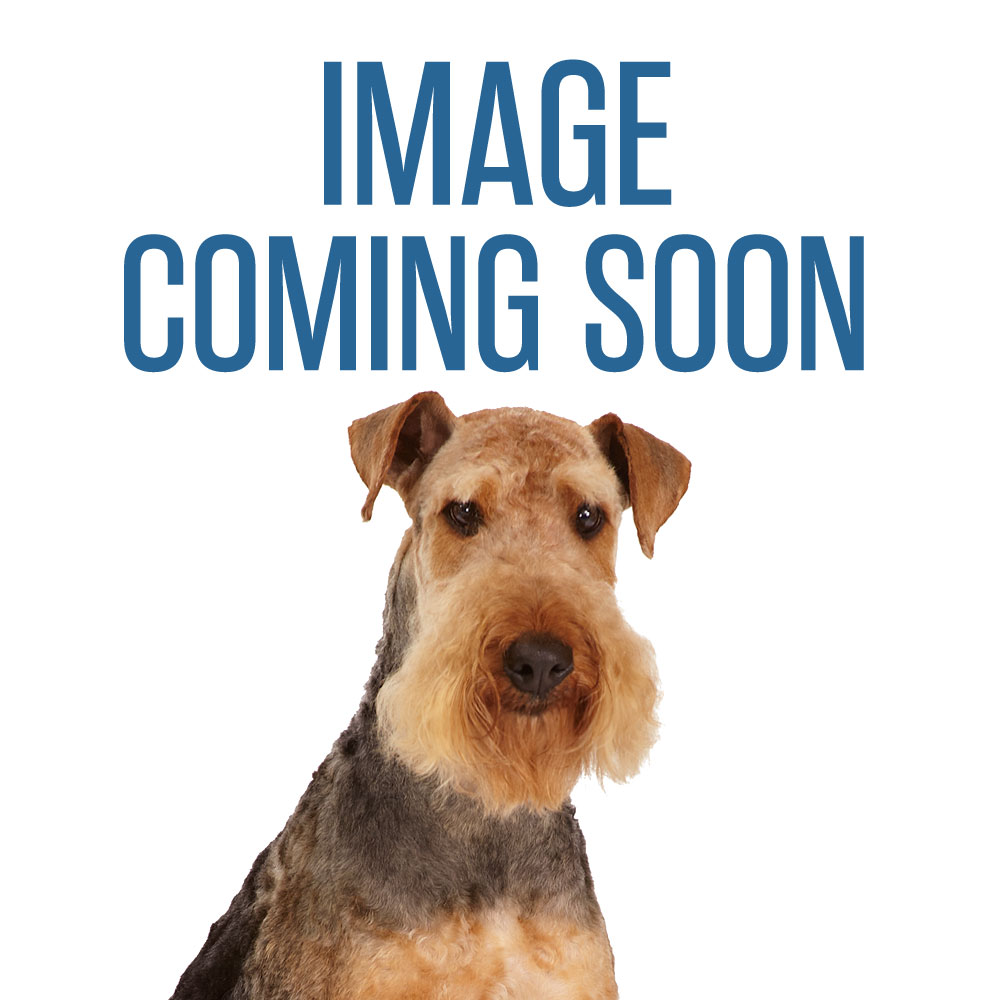 Just like earning certifications can help one groomer stand out from their competition, these credentials can also help them when it comes to competitive grooming, even if they only serve to intimidate other contest entrants. Today, professional groomers have the chance to participate in grooming competitions around the world. In the United States alone, at least one grooming contest takes place nearly every month.
During a typical grooming contest, stylists have the opportunity to compete to win monetary prizes, vacations, coveted titles and prestigious awards. Groomers are normally judged based on their technical skills and their ability to execute haircuts on specific breeds like poodles.
The Continental Clip and English Saddle Clip are two common hairstyles for grooming competitions when it comes to poodles. When poodles compete in their own contests, it's generally required that they be shown in one of these perennially popular hairstyles.
The Future of Grooming
As we discussed earlier, the future for animal care and service workers over the next few years is bright when it comes to job opportunities. The future is equally promising as far as creativity and advancements are concerned.
Grooming equipment is constantly being reinvented so that it's safer and more precise. New equipment and supplies are introduced on a regular basis, which ensures that forward-thinking, knowledgeable groomers can work with the latest and best grooming tools.
Today's pet owners don't accept that things have to be done in the way they've always been done. Many of them are open to new hairstyles and creative interpretations of long-standing favorites. That's why you may see a schnauzer cut on a poodle or labradoodle. It's also why you may see a dog prancing down the street that doesn't look anything like the canine it actually is.
Whether you want your dog's nails polished or your pet's hair dyed, modern groomers are more than happy to comply. And they have the skills, tools, supplies and creative vision to accommodate just about any request safely, no matter how far-fetched or outlandish it may be.
When it comes to the future of pet grooming, one thing is indelibly clear: Things are only going to get better, just as they have throughout the centuries leading up to this point.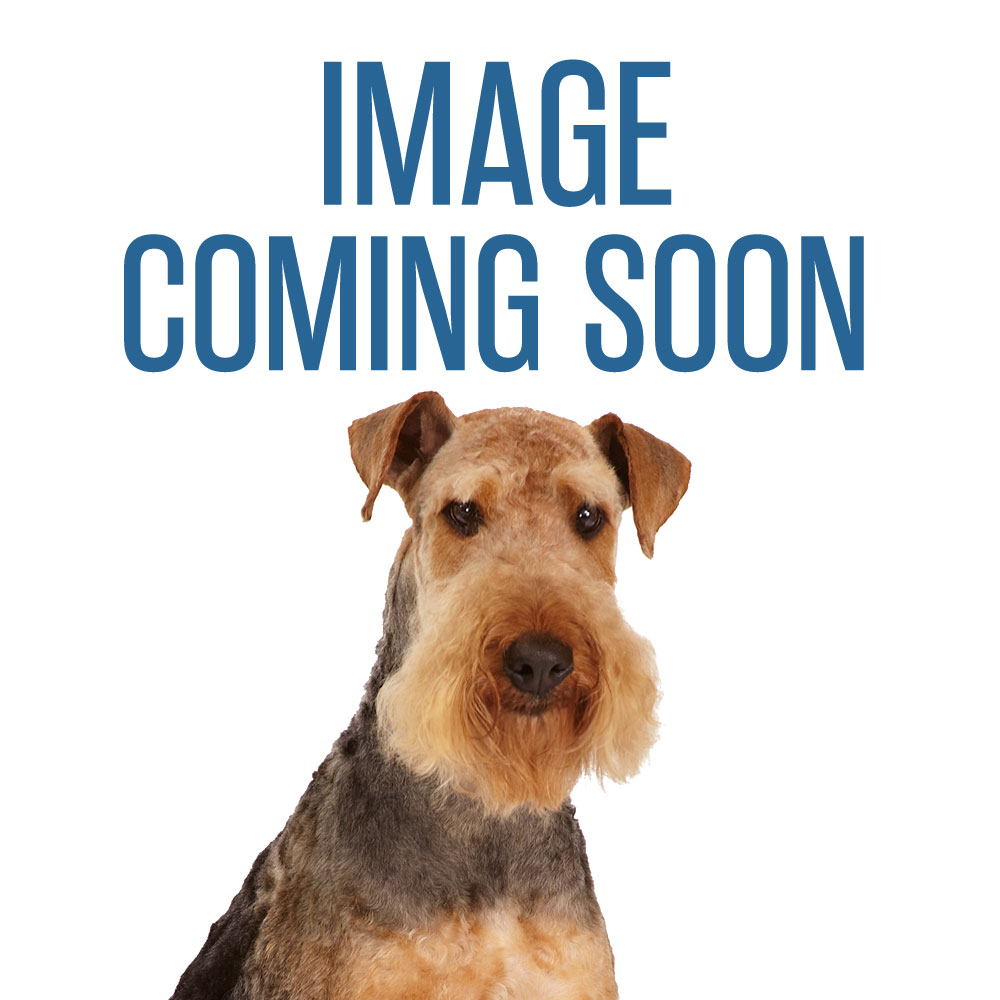 Order From Frank Rowe & Son, Inc. Today
If you want to thank your pet's groomer for a job well done and the kindness they show your furry family member when they work with your pet, a gift from Frank Rowe & Son, Inc. will do the trick. We have a wide selection of sought-after, high-quality grooming equipment and tools any new or seasoned pet stylist will appreciate.
Similarly, if you want to surprise your pets with a treat, you'll find a full line of special gifts on our website. From fancy, eye-catching collars to antlers that will keep your dog entertained for hours at a time, we have gifts your pets will love.
Even if you want to give your pet some bling, you'll find what you're looking for at Frank Rowe & Son, Inc. From Swarovski Crystals to Body Bling Bunnies, Body Bling Baseballs, feathers, tinsel extensions and more, we have everything necessary to make your pet the walking definition of fancy.
If you're not sure what to get your pet's groomer or your pet, we can help! Our talented, caring customer service representatives can help you find the purr-fect gift for your pet's stylist or your pet. Give us a call or contact Frank Rowe & Son, Inc. online today.